Divisional Newsletter
2023-06-30
Year 2, Issue 1
News and Notes …
Welcome to the close of the fiscal year! It's been a busy stretch for those on the fundraising side of the house, so thanks to Donnie and Kerry for all of the planning and implementation; John, Jenny, Joanne, and Melissa for the gift processing and acknowledging; Kevin for the assistance with any and all communications; and everyone for your support of these and our on-going private support efforts, including those who have made their year-end gifts in support of the institution through the Brockport Foundation. We'll share final results in the coming weeks when the books are officially closed.
Please continue to work with your supervisors on completing 2022-23 evaluations and finalizing 2023-24 performance programs. They can be submitted electronically to HR at hrdept@brockport.edu.
The Advancement & Communications Annual Report is in progress, being led by our two outstanding AVPs. Thanks to Brad and John for pulling all of the details together for the Division. We will share the final version with everyone when it is completed.
If you are interested in volunteering for student Move-In days in August (the link has been posted several times in the Daily Eagle), please sign up. We are always looking for more hands to help.
The MLK Boys Academy – a subset of 3rd to 8th grade boys at School #9 in the Rochester City School District – will be holding their summer program on campus once again this year. They start Monday, July 10, and run through Friday, August 11, and will be over at Alumni House most days for lunch. Three-degree alumnus and RCSD Assistant Principal Burnice Green runs the program. Thanks to our friends in OEDI and at Wegmans, Jimmy Z's, and 58 Main BBQ for providing the lunches each day.
Upcoming events to note:
The Backyard BBQ at President Macpherson's home will be Saturday, July 15. Please continue to spread the word and register if you would like to attend.
For those who can join, an Advancement & Communications Happy Hour will be on Tuesday, July 18, at Custom House (1 Main Street in Brockport) starting at 4 pm. Hope to see you there!
Our Divisional "Retreat" will be Wednesday, Aug. 23, from 2 to 4 pm at a TBD site. This will really be a chance to gather, discuss (in general) plans for the year with the entire team, and enjoy each other's company.
Work anniversaries:
Dan, 7/1/2022 … Joanne, 7/18/2011 … Donnie, 7/25/2019 … and Megan, 7/30/2015
Birthdays:
Mike A. on the 4th … Michele & Zach on the 13th … and Adam on the 26th
Enjoy the weekend and the upcoming 4th of July holiday!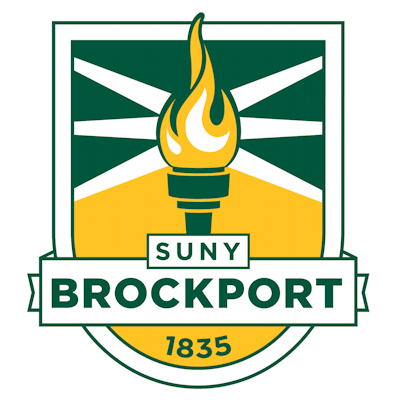 SUNY Brockport
350 New Campus Drive
Brockport, NY